I created another non objective painting this past Sunday. Balance and exploration of color were top of mind as always, with the addition of trying to figure out what I mean when I say that I want my work to feel a bit more like paint. Yes, it's edges, but it's also process and the duration of time that I like to see in the material narrative.  It's a bit like when you remember the feeling of a dream, but not necessarily the content of what happened. 
I like all these colorful dashes and how they hover over top of the more neutral, but related, colors. I like that they are contained in a grid structure even as they still feel immediate and intuitive in their energy and hue changes. Even as I write this I am remembering a series of drawings from my MFA that these are totally reminding me of now. That connection won't be obvious to most ;) More of a note to self there. 
I just like looking at these marks and exploring what is there. I want to wield them like a style, something with more depth not just left to right shallow-ish space. Let's see what happens in the next ones.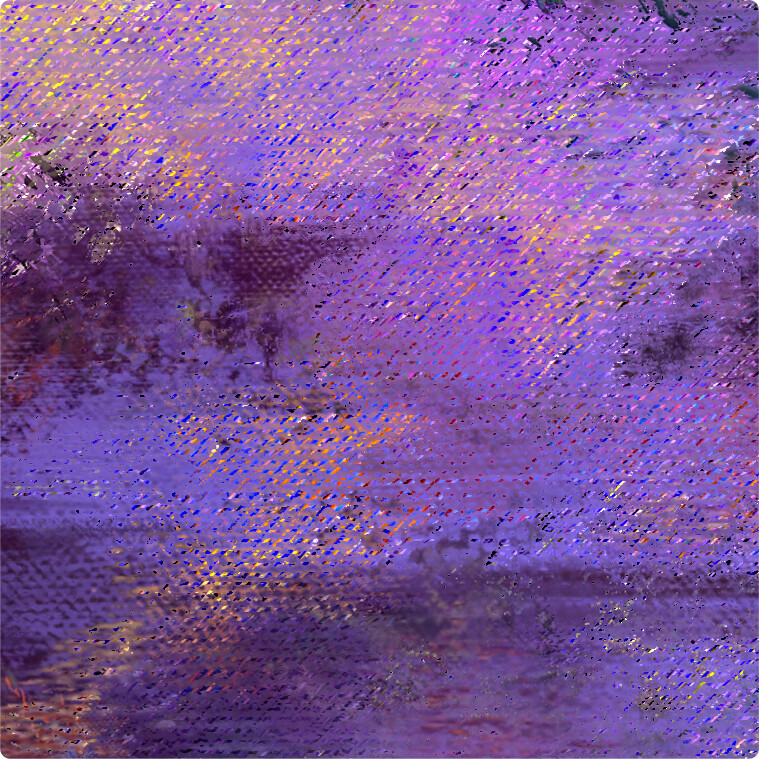 🤷‍♀️ I like it ✨